NEWS
CERT Division at a Glance
We were there for the first internet security incident and we're still here 25 years later. Only now, we've expanded our expertise from incident response to a comprehensive, proactive approach to securing networked systems. The CERT Division is part of the Software Engineering Institute, which is based at Carnegie Mellon University. We are the world's leading trusted authority dedicated to improving the security and resilience of computer systems and networks and are a national asset in the field of cybersecurity.
Learn More About the CERT Division:
RECENT VULNERABILITIES
PUBLICATIONS
EVENTS
FloCon 2016

Open Forum for Large-Scale Network Defense Analytics Join network security professionals from all over the world to discuss the analysis of large volumes of traffic and to showcase the next generation of flow-based analysis techniques.

Conferences - 01/11/2016
Blogs
11/23/2015 - Carol Sledge
Podcasts

In this podcast, Chip Block, Vice President at Evolver, discusses the growth of the cyber insurance industry and how it is beginning to drive the way that organizations manage risk and invest in technologies.
Podcast - 11/09/2015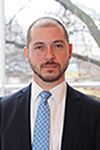 In this podcast, Sean Sweeney, Information Security Officer (ISO) for the University of Pittsburgh (PITT), discusses their use of the NIST (National Institute of Standards and Technology) CSF (Cybersecurity Framework).
Podcast - 10/01/2015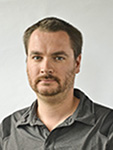 In this podcast, Dr. Richard Young, a professor with CMU, and Sam Perl, a member of the CERT Division, discuss their research on how expert cybersecurity incident handlers react when faced with an incident.
Podcast - 08/27/2015