NEWS
CERT Division at a Glance
We were there for the first internet security incident and we're still here more than 25 years later. Only now, we've expanded our expertise from incident response to a comprehensive, proactive approach to securing networked systems. The CERT Division is part of the Software Engineering Institute, which is based at Carnegie Mellon University. We are the world's leading trusted authority dedicated to improving the security and resilience of computer systems and networks and are a national asset in the field of cybersecurity.
Learn More About the CERT Division:
RECENT VULNERABILITIES
PUBLICATIONS
EVENTS
Error in element (see logs)

Blogs
10/18/2017 - Katie C. Stewart
10/16/2017 - Daniel Costa
10/11/2017 - Katie C. Stewart
Podcasts

In this podcast, CERT researcher Vijay Sarvepalli explores Domain Name System or DNS Blocking, the idea of disrupting communications from malicious code such as ransomware that is used to lock up your digital assets.
Podcast - 10/12/2017

In this podcast, the latest in a series on best practices for network security, Rachel Kartch explores best practices for network border protection at the Internet router and firewall.
Podcast - 09/21/2017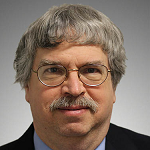 In this podcast, Mark Sherman discusses research aimed at examining whether developers could build an IBM Watson application to support an assurance review.
Podcast - 09/07/2017